Deciding on daycare for your child is a very personal decision. It is important to get all of the facts about the facility before you decide.

We understand these concerns and we hope this site will help educate you about our daycare facility. We have put information about our facilities, programs, staff, and philosophy here for you to learn more about us.

Thank you for taking the time to visit. Please get in touch if you have any questions or need more information.
Welcome! I'm Mrs. Karen. I will be your child's teacher. I am the owner and operator of Just Wee Kids Daycare.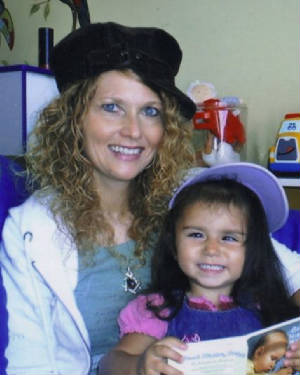 As a professional daycare provider I will provide you with quality care for your child while welcoming you to a safe and educational environment.
I've been in early education for over 15 years. I strive to provide children with the love of learning, building of self-esteem, being a team player as well as preparing little learners for kindergarten and the future.
I believe each child is unique and wonderfully made. I use music, art, reading, imagination play, and much more to help in efforts to achieve seeing ones talents and accomplishments. Much time is invested into building new friendships, and being respectful to one another.
There is nothing more rewarding then seeing a child's face of accomplishment! Look what I've done!!! Look what I can do!!!
I continue to help children be all they can be. And realize all they already have.
I am a member of:
Child Care Resource and Referral (CCR & R).
Will Country Childcare Association (WCCA).
National Association for Family Child Care (NAFCC).
Illinois Food Alliance for FDA approved menus.
I meet all the qualifications of DCFS standards and go beyond in trainings for early childhood education. I have an associates degree in Word Processing and over 100 credit hours in Early Education within the last 3 years. I'm a mother of 4. Two almost in college, one in middle school and a newly adopted daughter 3 years of age.
I'm currently in the final phase of having National Accreditation through NAFCC for Quality Daycare services.
Looking forward to making new connections through families in providing quality care for your child/children.
Our facility is divided into three sections in one room. Here is an aerial view of the daycare play areas. Left - Preschool, Middle - Toddler, Right - Infant.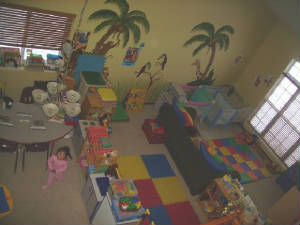 Current openings available:
1 Toddlers = 2-3 years
1 Preschool = 4-5 years
3 Before/After School care available.
A fun field trip to celebrate Graduation Day at Just Wee Kids.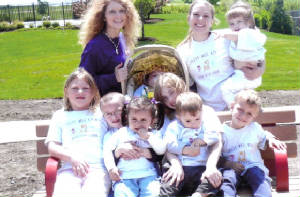 At a Glance
Address: 7701 Briarcliff Drive
Plainfield, IL 60586

Hours: 7:15 a.m. - 5:00 p.m.

Phone: (815) 577-2708

Licensed through DCFS since 1992